Upcoming Events
There are currently no events
2023 Incidents
Jan
35
Feb
43
Mar
45
Apr
46
May
22
June
12
Jul
0
Aug
48
Sep
0
Oct
0
Nov
0
Dec
0
Total
251
Past Incidents
2022
553
2021
560
2020
550
2019
618
2018
792
2017
741
2016
687
2015
728
2014
732
2013
665
2012
702
2011
791
2010
675
2009
587
2008
613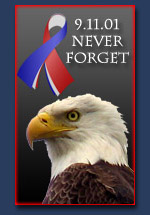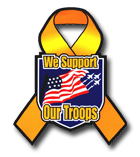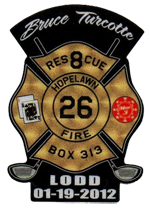 Web Counters
Website Visitors
Since
February 20, 2009

Visitors Today
Dec 01, 2023

Guestbook
Welcome to the Iselin Volunteer Fire Company #1 - District 9 Guestbook. Your feedback is important to us. Feel free to leave your comments.
| | |
| --- | --- |
| Page of 1 [ Back | Next ] | Records 1 - 23 of 23 |
Signed on July 04, 2020 at 1:56 PM
Guest Name:
Dr. Rathan Kumar Namtabad
Rank/Title:
Assistant Professor
Web Address:
ratan4eng@gmail.com
Location:
Green Hollow Village 404 Green Street Iselin New Jersey
Comments:

A Hero to me is just a person who went inside a burning building
Long Live Iselin Fire Warriors
A hero to me is a person who saved lives of the people who were panicked and shocked
Long Live Iselin Brave Fire Volunteers

(A small Poem dedicated to all the Iselin and Woodbridge Fire Warriors who rescued people from the fire accidents in Green Hollow and Green Plaza Community)

Dr. Rathan Kumar Namtabad
Assistant Professor of English and Comparative Literature
6462473240 Green Hollow Village Iselin 08803
NewJersey
Signed on November 05, 2019 at 2:06 AM
Guest Name:
Sam
Web Address:
designfeu.com
Comments:

Thank you so much for your service and all you do for our community!
Signed on November 14, 2018 at 1:35 PM
Guest Name:
Ed king
Location:
Point pleasant nj
Comments:

My father was chief in 1934
Signed on August 15, 2018 at 9:42 AM
Guest Name:
Сialis
Rank/Title:
I am the new girl
Web Address:
https://costofcial.com
Location:
Iceland, Laugar
Comments:

Great looking web site. Assume you did a bunch of your very own html coding.
Signed on December 08, 2014 at 8:36 AM
Guest Name:
PFC David Lullo
Rank/Title:
Iselin 9 Firefighter(when home on leave)
Location:
Germany
Comments:

Hey all just wanted to say Hi and keep up the great work and Congrats to all the Truck and House Officers! This is my first time on a computer since I have been deployed! Cant wait to see you all when i come home on leave!
Signed on November 16, 2014 at 4:37 PM
Guest Name:
richard wetmore
Location:
york,sc
Comments:

great web site.i found some great info as to when my grandfather was chief back in 1937.thanks to all the members that still serve today
Signed on March 29, 2014 at 8:33 AM
Guest Name:
HARRY S. WIGHT SR
Rank/Title:
ASST: ENGINEER
Location:
NORMANDY BEACH , NEW JERSEY
Comments:

GREAT JOB ON THE HIGH RISE
Signed on March 16, 2014 at 1:31 PM
Guest Name:
Jeff Priebe
Rank/Title:
Firefighter/Foreman
Web Address:
firechie3.wix.com/lopatfiredept
Location:
Lopatcong Township Fire Department, Phillipsburg ,NJ
Comments:

The site is very well put together.
Signed on June 12, 2011 at 8:28 PM
Guest Name:
David Eidson
Rank/Title:
Ex/Chief 1999
Location:
Avenel Fire Company.
Comments:

Outstanding website, nicely put together and informative. Stay safe...
Signed on November 30, 2010 at 9:22 PM
Guest Name:
Maureen Benton
Comments:

I was moved to see the well deserved tribute to George Quattrone. God bless you all!
Signed on September 11, 2010 at 11:11 AM
Guest Name:
Richard Sedlak
Comments:

I have been out of Iselin for 35 yrs now. I have alot of good memories going to the firehouse as a child with my dad George Sedlak, He was chief in 1954. Looking through this site i remember alot of the men who served our town right from the beginning. Keep up the good work and thank you for your service.
Signed on August 08, 2010 at 4:47 PM
Guest Name:
Brad Merchel
Rank/Title:
Firefighter
Web Address:
www.cnegfx.com
Location:
Washington, Iowa
Comments:

Great site guys. Just stopping by to say hi! I am a firefighter myself for 16 yrs. I also own a graphics business. I do vinyl decals, can koozies, etc. I have tons of firefighter graphics that i ship all over the country.

Keep up the good work guys.
-Brad
Signed on April 13, 2010 at 12:44 AM
Guest Name:
Frederick Sutter
Rank/Title:
Ex. Chief 1972 & 1973
Comments:

Web site looks great. Best of luck. One correction, I was the Chief 1972 & 1973. I sure miss you guys. I have plenty of good memories with all the men pictured with me in your photo.

Frederick Sutter
Signed on November 27, 2009 at 12:10 PM
Guest Name:
AJ
Rank/Title:
Captain
Location:
Edison
Comments:

I just wanted to say great work this year to the Firefighters and Fire Officers for jobs well done. Looking forward to 2010 and continued success and safe operations with the best crew in town.
Signed on October 20, 2009 at 1:22 AM
Guest Name:
Randy Eckensberger
Rank/Title:
Fire Fighter
Location:
Iselin nj
Comments:

i was just wondering if anyone has heard how Saud is doing over in boot camp, well plz keep us updated on his status thanks, and very nice web site.
Signed on October 13, 2009 at 2:49 PM
Guest Name:
Dave McGlynn
Rank/Title:
Firefighter
Location:
Brunswick, ME
Comments:

Web site looks good, I like the part that covers the updated news stories from time to time. It shows up keepin' busy. Miss you guys in the worst way, hope all is well stay safe brotha's.
Love, Dave
Signed on October 08, 2009 at 6:11 PM
Guest Name:
TYRONE
Rank/Title:
FF.
Location:
AVENEL
Comments:

WEBSITE LOOKS GREAT!!! KEEP UP THE GOOD WORK. BE SAFE BROTHERS......
Signed on September 28, 2009 at 10:17 AM
Guest Name:
Tina Santiago
Location:
Clark/Colonia, NJ
Comments:

The website looks awesome. Great job guys!
Signed on September 22, 2009 at 11:11 AM
Guest Name:
Mike Di Prima
Rank/Title:
FF
Web Address:
Location:
Greece =)
Comments:

Hope you guys are doing good in Jersey. I'm currently somewhere off the coast of Greece. I'm going back to the pool. Peace Kiddies.
Signed on August 22, 2009 at 12:32 PM
Guest Name:
tina wagner
Comments:

This is an awesome site. I had no idea the fire department went on so many calls. Its great to see the younger generation so involved in helping their community. It was cool to see FF Roger Stewart who has 45 years in the department and then to see Probationary FF RJ McPartland who is just beginning his career on the same web site. Keep up the great work and thanks for being there for the community.
Signed on August 21, 2009 at 8:52 PM
Guest Name:
Mary L.
Comments:

Very impressive! I did not realize that our VOLUNTEERS were this busy. Keep up the great work - your community appreciates your efforts.
| | |
| --- | --- |
| Page of 1 [ Back | Next ] | Records 1 - 23 of 23 |